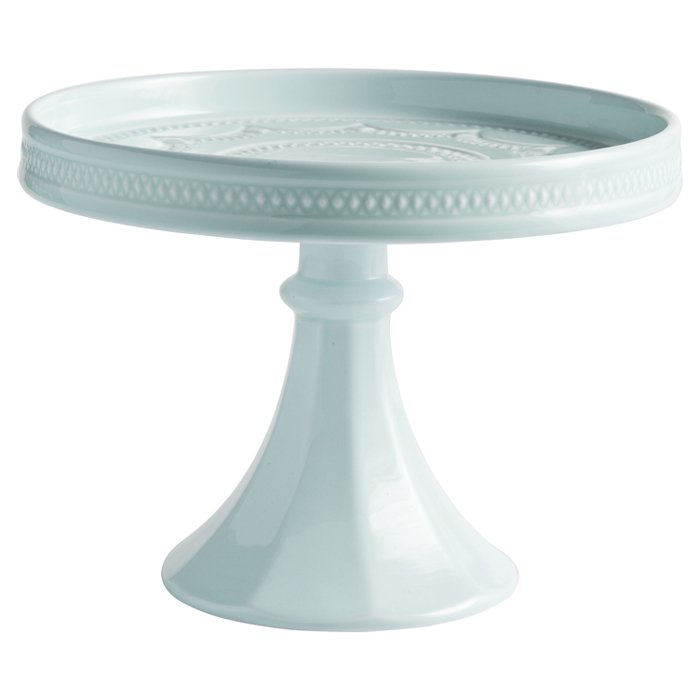 Cakestands
sold out
Mint Bon Bon Cake Stand 8"
This pedestal is a feast for your eyes and is very practical as well. It is crafted from porcelain and features an abundant serving area to exhibit delicacies like cake and desserts; thereby making it almost an indispensable addition in any party of special occasions.
Enclosed in a gorgeous gift box with dimensions 7" tall x 8.5" wide, this pedestal stays protected from external disturbances.